Passing Notes Open Call:
Issue 02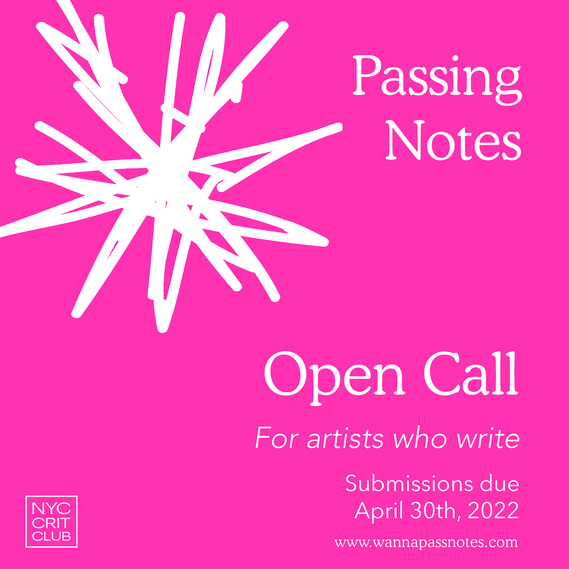 Submissions are now closed for Issue #02. Thank you for your interest and look forward to future open calls!




Deadline: April 30th, 2022
Passing Notes will be accepting submissions until 11:59 PM April 30th, 2022.

Is there an application fee?
No!
In our efforts to keep this publication accessible, we do not ask our applicants to pay a fee to submit their work.


What kind of work can I submit?
We are seeking arts writing by artists. Peer reviews, artist interviews, creative responses, experimental writing, text based pieces, the list goes on.
Accepted file formats: Documents, images, pdfs, and slideshows/presentations.
Maximum file sizes are 10 mb.
How many pieces can I submit?
Each applicant can submit up to three different pieces. Please fill out a new form for each submission.
When will I know if my piece was accepted?
We aim to respond to all applicants by June 2022. Keep an eye on your email.
What if I have more questio
ns?
We love questions!
Please email us at wannapassnotes@gmail.com